Sara Eiden
It Takes a Plan and some Magic
It's been 27 months since my son was born, and I couldn't be more excited to be FINALLY planning my next personal trip to the most Magical place on Earth - Walt Disney World!! In the last 27 months we've seen a global pandemic, financial loss, grieved the loss of family, experienced change in employment, and the need for vehicle replacement.... all in addition to watching our son grow from baby to toddler and starting him in daycare. Y'all... it has been a LONG year and a half! So, to say I am excited is quite literally an understatement of the joy I feel!
In the last three years since my last trip home (WDW), yes it has really been that long ughhhh, I have joyfully planned trips for friends, family, and for some wonderful new clients! Planning vacations for families to experience the magic of Disney and the thrill of Universal Orlando has given me the spark I needed to Keep Moving Forward ;)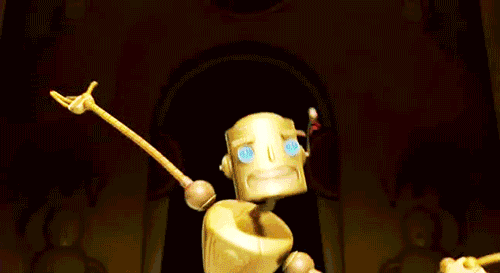 So, the personal planning has official begun! September of 2022 my husband and I, along with my mother in law, are going to be taking our son for is FIRST Disney vacation! It's a moment I have dreamt about for so long - sharing my love for Disney Parks with my child. I can already feel the emotions rushing in when I think about all of the firsts we are about to experience. His first plane ride, hotel stay, monorail, roller coaster (again, maybe... we do live close to Cedar Point and he's pretty tall lol), and so much more! I can just picture our first walk into Magic Kingdom - yes I fully plan on being one of "those" families with the matching shirts- no, I do not care that it is the most extra thing.
While this next year moves forward, I plan to take you along on my planning journey! Hoping my tips and planning expertise will inspire you to take your next trip; whether it's to Disney Parks or elsewhere, get out there and make new memories!
The first step to booking our vacation was the WHEN!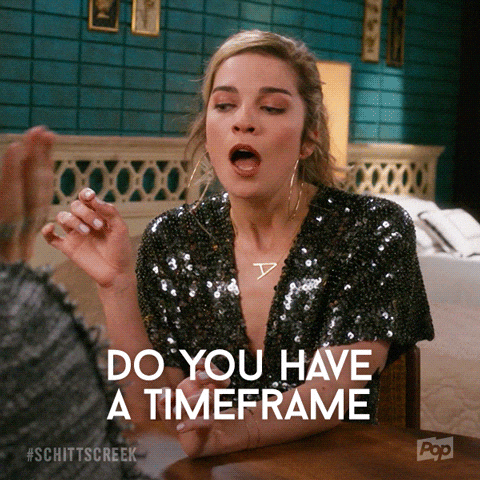 The when of booking your trip to Disney is so important and has so many different variables to factor in. While my son is only going to be two, so we don't have to factor in school schedules, that would be something to consider. When I was a child going on vacations during the school year was a normal thing; my parents pulled me out for the week, or a long weekend, and I simply made up the work. Pulling your child out of school may not be an option you are comfortable with, but there will be trade-offs for selecting a "peak" time of year. Remembering that not only is Disney a vacation destination, lots and lots of people live close to the parks, and frequent them during all seasons; additionally many people will be selecting non school times to take their trips as well, so the parks will be busier. That is why we strategize the beginning of September - most are recently back in school and would not be pulling out that early into the year, this leaves some level of assurance that attendance will be lower than it would in the summer. Again, there are always trade offs when selecting your travel time; September does lie within hurricane season so we are likely to experience tropical storms during our visit. We have decided this is a safe trade off, as we are taking a toddler and will want to take frequent brakes from the sun and find indoor activities and dining options.
The next consideration I make when deciding our "when" is what special events, if any, are taking place at the parks during the desired time. I knew we wanted to go during the Mickey's Not So Scary Halloween Party season (praying it comes back for next year), and having attended in late August before, we know it is most likely to be occurring for the month of September (ticket prices for the parties are also typically lower the further away from the actual party you get). We know we will be planning more vacations to the most Magical place on Earth, so we didn't stress too much about picking the "right" holiday - we will one day experience them all there!
The second step to planning our trip was WHERE?
The next big step after deciding when we were going to be traveling and for how long, was to determine where we would be staying, and where we would be playing! We discussed cost, location of resort, and quantity of time being spent in the room vs the parks and all the other great destinations that Walt Disney World will have to offer us; after deciding on what made the most sense, we landed on Coronado Springs Resort! Now, Dustin and I do tend to be creatures of habit, so it was easy for us to return to a resort that we had such a great experience with. We initially planned on booking at Disney's Wilderness Lodge for this trip, as we wanted to experience a Deluxe resort, but weighing out our time spent in the room vs parks, we decided the additional $800 would be spent on souvenirs (can you say hello popcorn buckets) and snacks -- I'm coming for you Mickey Bar!
The other aspect of "where" is where we plan to PLAY! Now, me alone, I will go to all the parks and water parks and do everything. This though, is our first trip with a 2 year old and I plan to cater the whole trip to maximizing his enjoyment. This means for the time we have, skipping Hollywood Studios and subbing in a second Magic Kingdom day is going to be the ticket for us! We've decided on Magic Kingdom, Animal Kingdom and Epcot for our days, and are crossing fingers for a Halloween Party. We also plan on spending our first night at Disney Springs for dinner.
Beginning this planning stage has been so much fun for me, and for my husband. We've started showing our son videos of different shows at the parks, watching videos of park walk throughs, and looking at our old trip pictures. I started putting together a slideshow for my mother in law with pictures, maps, and suggestions on how to spend our down time. Over the next six months we will be making more decisions about packing, dining reservations, magic band vs magic mobile, and so much more and I will be sure to bring you along on the journey! Until next time, have a magical day!